Planning a trip to Norway? In that case, you might wonder whether or not you need a visa to enter Norway.
A regular visitor's/tourist visa to Norway grants you entry for up to 90 days. If you are a citizen of a Schengen area country, you don't need to apply for a visa. The same applies to over 50 countries Norway has visa-free travel agreements with, including the UK, USA, and Canada. If you live in countries without an agreement, you need to apply for a visa.
In this article, we will take a look at the visa requirements for visiting Norway and who needs/doesn't need to apply for a visa.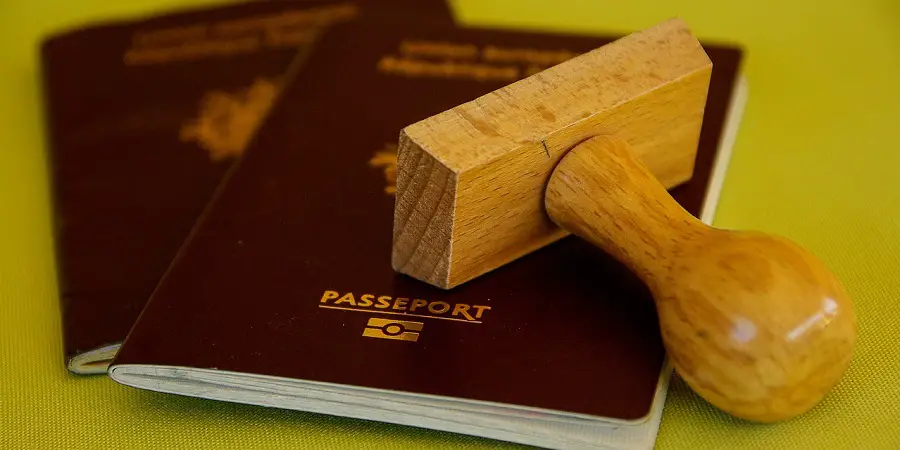 Visa Requirements in Norway
Whether or not you need a visa to visit Norway depends On the purpose of your trip as well as your citizenship. 
If You travel for business or Leisure with an intended stay of fewer than 90 days, chances are you won't be needing a visa to come to Norway.
The reason is that Norway, as an EEA member is a part of the Schengen area. a European zone consisting of 26 countries where internal borders have been abolished, allowing the area to function as a single jurisdiction for international travel purposes.
This means that is no citizen of a Schengen area country you can travel visa-free to Norway.
In addition, no way to have agreements for visa-free travel with many countries, including the United States, Canada, the UK, and many more.
If you happen to be a citizen of a country Without an agreement for visa-free travel to Norway will have to apply for a Schengen travel visa.
If you are traveling here as part of a work or study program with a duration of more than 90 days, you have to get a residency permit.   
Norwegian Visitors Visa
As mentioned, citizens of Schengen area countries and countries Norway has agreements with can travel visa-free to Norway for up to 90 days.
If not, you will have to apply for a visitors/tourist visa (Schengen visa). This Visa will allow you to travel not only to Norway but all of the countries within the Schengen area for up to 90 days.
There is one exemption. If you are a citizen of a country that requires you to have a visitors visa, however, you have permanent residency or a residency permit in a Schengen country or a country with which Norway has a visa agreement, you can still travel without applying for a Visa.  
EU/EEA Citizens (Schengen area)
All citizens of Schengen area countries can travel Visa-free to Norway for up to 90 days.
 If you wish to stay longer, you have to provide a valid reason for your stay and register with the police. alternatively, you can leave Norway then re-enter for another stay of 90 days.  
There aren't any restrictions on how long you must stay outside of Norway before re-entry, but you must be able to document that you left the country.  
These rules apply for all Schengen area countries, which include:
| | | |
| --- | --- | --- |
| Austria | France | Malta |
| Belgium | Germany | Netherlands |
| Bulgaria | Greece | Poland |
| Croatia | Hungary | Portugal |
| Republic of Cyprus | Ireland | Romania |
| Czech Republic  | Italy | Slovakia |
| Denmark | Latvia |   Slovenia  |
| Estonia | Lithuania | Spain |
| Finland | Luxembourg | Sweden |
Even though you may not be required to have a visa to enter Norway, there are a few requirements. 
If asked, you should be able to provide documentation that shows your reason for entry, such as an invitation, and documentation that shows where you will be staying while you are in Norway.  
Additionally, you may not become an unreasonable burden for the public welfare systems, meaning that you must provide proof of income or the financial means to fund your stay.  
Countries that have agreements with Norway
Norway has agreements with many countries for visa-free travel for up to 90 days. These include.
| | | |
| --- | --- | --- |
| Albania* | Japan | Samoa |
| Andorra | Kiribati | Serbia |
| Antigua and Barbuda | Macau | Seychelles |
| Argentina | Malaysia | Singapore |
| Australia | Marshall islands | Solomon Islands |
| Bahamas | Mauritius | South Korea |
| Barbados | Mexico | Taiwan |
| Bosnia and Herzegovina * | Micronesia | Timor-Leste |
| Brazil | Moldova | Tonga |
| Brunei | Monaco | Trinidad and Tobago |
| Canada | Montenegro | Tuvalu  |
| Chile | Nauru | Ukraine |
| Columbia | New Zealand | United Arab Emirates |
| Costa Rica | Nicaragua | United Kingdom |
| Dominica | North Macedonia | United States of America |
| El Salvador | Palau | Uruguay |
| Georgia | Panama | Vanuatu |
| Guatemala | Paraguay | Venezuela |
| The Vatican | Peru | |
| Honduras | Saint Kitts and Nevis | |
| Hong Kong | Saint Lucia | |
| Israel | Saint Vincent | |
If you are a citizen of Albania, Herzegovina, Moldova, Montenegro, North Macedonia, or Serbia, you must hold a biometric passport then in order to gain entry into Norway through the agreement. 
Individuals With a Residency Permit in an EU/EEA Country or County With a Visa Agreement
If you have a residency permit in a Schengen country or any other country that Norway has a visa agreement with, you may travel to Norway for up to 90 days without applying for a Visa.  
In order to do so, make sure to bring your residency permit from the country that has a travel agreement with Norway, as well as your passport from your native country. 
In addition, you should have the appropriate documentation required that shows your reasons for travel and intended place of stay.  
Countries From Which a Visa is Required
If you reside in a country that is outside the Schengen area and does not have a visa agreement with Norway, you have to apply for a visitor/tourist visa. 
Because Norway is a Schengen area country you have to apply for a Schengen visa. This is because once you are granted entry to Norway, your visa is valid for all Schengen countries.
Countries that require a visa to travel to Norway include:
| | | | |
| --- | --- | --- | --- |
| Afghanistan | Dominican Republic | Laos | Sao Tome and Principe |
| Algeria | Ecuador | Lebanon | Saudi Arabia |
| Angola | Egypt | Lesotho | Senegal |
| Armenia | Equatorial Guinea | Liberia | Sierra Leone |
| Azerbaijan | Eritrea | Libya | Somalia |
| Bahrain | Ethiopia | Madagascar | South Africa |
| Bangladesh | Fiji | Malawi | South Sudan |
| Belarus | North Korea | Maldives | Sri Lanka |
| Belize | Gabon | Mali | Sudan |
| Bhutan | Gambia | Mauritania | Suriname |
| Bolivia | Ghana | Mongolia | Swaziland |
| Botswana | Guinea | Marocco | Syria |
| Burkina Faso | Guinea-Bissau | Mozambique | Tajikistan |
| Myanmar | Guyana | Namibia | Tanzania |
| Burundi | Haiti | Nepal | Thailand |
| Cambodia | India | Niger | Timor-Leste |
| Cameroon | Indonesia | Nigeria | Togo |
| Cape Verde | Iran | Northern Marianas | Tonga Tunisia |
| Central African Republic | Iraq | Oman | Turkey |
| Chad | Jamaica | Pakistan | Turkmenistan |
| China | Jorda | Papa New Guinea | Uganda |
| Comoros | Kazakhstan | Palestine | Uzbekistan |
| Congo | Kenya | Philippines | Vietnam |
| Dote D'Ivoire | Kosovo | Qatar | Yemen |
| Cuba | Kuwait | Russia | Zambia |
| Dem, Rep. Of Congo | Kyrgyzstan | Rwanda | Zimbabwe |
| Djibouti | | | |
How to apply for a Norwergian visitor/tourist visa
If you have to apply for a visa before traveling to Norway, make sure you have enough time in order to get approved before you are scheduled to travel.
Start by gathering all the necessary documentation for your application. This includes:
Passport

Must be valid for 3 months after the intended stay and contain atelast 2 blank pages

A copy of your passport (biopage and used pages)
One passport size photo

Should not be older than 6 months and are not to be edited

Signed cover letter from the online application
Proof of valid travel insurance

Has to be valid for the entire trip and have a coverage of atleast 30 000 EUR

Copy of your flight reservation
Bank statement proving you have a enough funds to fund your trip

Can be bank statement, salary or pension slips from the last 3 months.

Copy of your latest tax returns.
Confirmation of accommodation for the entire trip

Hotel reservation, rental home, proof of accommodation by host/reference person)

Proof of ties to your home country

Close family relations such as marriage and children.
Occupation/studies, incvluding employment contract, proof of enrollment in school. If self employed a copy of your business registration or latest tax return or financial statements.
Financial commitments such as ownership of property and savings.
Depending on the intent for your visit, you should also provide some additional documents.
Visit family member, partner or friend
If you are visiting a friend, relative, or partner, you should have an invitation letter signed by your host. If visiting a partner you should also be able to provide some proof of your relationship.
This can include marriage certificates, proof of cohabitation, etc, or other proof of your relationship documenting time spent together. 
Finally, you might also be required to provide a copy of the passport of your host/partner/reference person. This includes the bio page and used pages.
Business or event
If you travel for business or a sports/cultural event, you should include a certificate from your company/organization verifying the purpose of the trip.
You should also have an invitation from your host in Norway. The documentation should detail the role and length of service, the place, and duration of the trip, as well as a short company profile with contact details.
There should also be some documentation on who will guarantee the travel expenses and bear the day-to-.day living expenses.
Tourist
If you are applying for a tourist visa, you should provide an itinerary of dates and places you intend to visit during your stay in Norway. 
This should be as detailed as possible and include means of transport, attractions you intend to visit, and if you are attending any events.
If you are traveling as a part of a tourist group, you should attach a copy confirming your participation in the tour package, as well as contact information to the travel agent/agency.
Norwegian visa application (and how mich it costs)
Once you have all the documentation gathered, you can continue by filling out an online application and paying the application fee.
The visa fee is EUR 80. Children under six years do not pay a fee. Children from the age of six years and below the age of 12 years shall pay a visa fee of EUR 40.
After filling out the form and paying the fee, you can schedule an appointment for handing in your application and all the necessary documentation at the Norwegian embassy in your country, or at a Norwegian Visa application center.
If your application has all the necessary documentation, the processing time is usually up to 15 days. However, it might take up to 45 days.
In general, it is recommended to hand in your application at least 4 weeks before your trip. You can apply up to 6 months before your intended arrival.
Once the application is processed, you will receive an email and SMS with the result of your application. If granted, you can pick up the passport with your visa at the embassy/application center, or have it delivered by a courier service.
Is it hard to det a Norwegian travel visa?
When processing your application, one of the most important factors determining if you will be granted a visa is the likelihood that you will return to your home country once your visa expires.
Each application is considered individually, however, the general situation in your country is also considered.
In general, it is harder to be granted a visitor's visa if you are from a country known for having a higher number of migrants and work migrants.
Such countries include India, Pakistan, Bangladesh, and the Philippines. However, your chances of being granted a visa are higher if you can document strong ties to your home country.
In addition, you have a better chance of being granted a visa if you take a trip organized by a tour operator.
If you want to start the process of applying for a visitors visa to Norway you can start by visiting the website of The Norwegian Directorate of Immigration (UDI).
If your application is rejected, you have the possibility to appeal the decision by submitting an appeal to the Embassy or Visa application center.
If you want to appeal a rejected application you can read more on UDI's website here.
Can you work in Norway with a tourist Visa?
No, you cannot work in Norway if you visit on a tourist visa. In order to be able to work in Norway, you will need to apply for a residence permit.
In addition, you cannot come to Norway on a visitors visa to apply for work a residency permit. However, if you are currently residing in Norway on a student permit, you can apply in Norway.
To apply, head over to the portal on the website of The Norwegian Directorate of Immigration (UDI). Here you can also find the rules and regulations that apply to you.
Sources
Visitors visa to Norway – The Norwegian Directorate of Immigration (UDI)
Schengen area – Schengen visa info
Persons who do not need a visa to visit Norway – The Norwegian Directorate of Immigration (UDI)