Norwegian women are as beautiful as the nature of the country they inhabit. 
With a majority having natural blonde hair and blue eyes, there is no wonder Norwegian women are considered by many to be some of the most beautiful in the world.
However, Norwegian women are not only known to be beautiful. They are also known to be athletic, smart, and independent. Here are 10 of the most beautiful Norwegian women.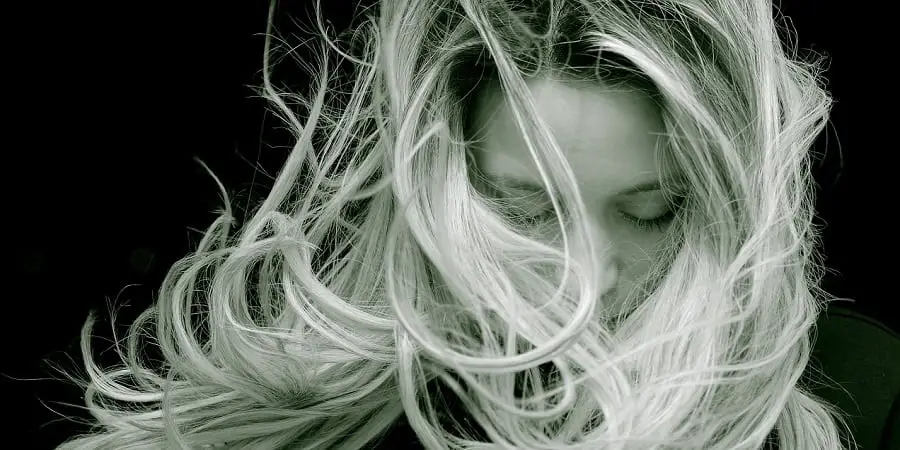 Anne Rimmen
While born in Denmark, Rimmen moved to Norway when she was only 3 years old.
She decided to pursue a career in journalism and after graduating from the university in Brisbane in Australia she would eventually land in the Norwegian spotlight as a sports anchor on one of Norway's largest TV stations.
She would eventually move on to being a TV presenter for several TV shows where she continues to catch the eye of viewers with her stunning smile and personality. 
Tone Damli Aaberge
Tone Damli is one of the most famous Norwegian singer and songwriter.
She rose to fame as a contestant in the Norwegian version of the popular TV show Idol in 2005. Despite coming in second, she ended up as the most famous artist to ever come out of the show.
She would go on to have a successful career as a solo artist having released 6 solo albums and several hit singles. 
She is still active and looks as good as ever, continuing to charm the Norwegian public with her bright smile and charming personality.
Therese Johaug
Therese Johaug is a complete package. Not only does she look amazing with her golden locks and sporty looks, she is also one of the most accomplished cross country skiers of all time.
After displaying her huge potential in both the world cup and Olympic games in 2007, 2009, and 2010, she burst onto the cross country scene and the hearts of the Norwegian public after winning 2 gold medals in the 2010 cross country world championship in Oslo in 2011.
She never looked back and is currently a 10-time individual world champion.
Stine Bredal Oftedal
Stine Bredal Oftedal is the current captain of the highly successful women's national handball team in Norway. 
In 2019 she was voted as the best female handball player in the world.  After making her debut in 2010, she has appeared in over 200 appearances for the national team and has scored close to 600 goals.
With her natural blonde hair, she shines both on and off the court and is admired both for her outstanding skill and natural beauty.
Emilie "Voe" Nereng 
Emilie Nereng is one of Norway's most famous bloggers and a prominent public figure.
After rising to prominence as one of the most influential bloggers, having Norway's most-read blog in 2010, she ventured into the music business, releasing a single called Do not talk to me in 2010.
Despite taking a step back from blogging between 2011-2055 and again between 2017-2019, she has remained a public figure, appearing on the Norwegian version of dancing with the stars.
Despite blogging in Norwegian, she has managed to garner an English following and has been placed on the TC candler's 100 most beautiful faces list a total of 4 times, and there is no question why.
Jenny Skavlan
Jenny Skavlan is a Norwegian model, actress, television presenter, and author.
After studying theatre at Borups Højskolein Copenhage, Skavland would feature in several Norwegian TV commercials before landing roles in several Norwegian movie productions. She would later appear as a TV presenter in several Norwegian tv shows. 
She continues to be featured in the public in Norway where she is a role model with her stunning looks and focus on sustainable clothing.
Tiril Eckhoff
Eckhoff is one time Olympian, and 10-time world champion biathlete.
After entering the world cup in 2011 at the age of 21, the Norwegian blonde from Bærum, just outside Oslo has steadily improved to become one of the most successful female biathletes of all time.
In addition to her success on the track, she has also captured the eye of many Norwegians with her bright smile and radiating personality
Nina Løseth
Nina Løseth is another stunning blonde Norwegian athlete who competed as an alpine skier from 2006 to 2020.
Born in Ålesund in western Norway, she grew up in a family of alpine skiers with both her sisters also competing in the sport.
Despite never reaching her full potential during her professional career, she managed to secure a bronze medal in the team event during the 2018 Pyeongchang Olympics and is one of the most gorgeous female athletes over the course of the last decade.
Julie Bergan
Julie Bergan is a Norwegian singer and songwriter from Skien in southeast Norway.
After releasing covers on youtube at the age of 16, she would eventually go on sign a record deal with Warner Music Norway in 2013.
She gained mainstream success with her single All Hours in 2015, which also had success outside Norway before releasing her first solo album "Turn on the light" in 2018.
Bergan is currently one of the most influential Norwegian pop stars today and continues to inspire young Norwegian women with her beauty and talent.
Astrid "S" Smeplass
Astrid S has been one of the most prominent Norwegian artists after gaining national attention as a contestant in the 2013 edition of Norwegian idol.
Born in Trøndelag in the middle of Norway, Smeplass was only 16 years old when she released her first single "shattered" in 2013 and was signed to Sony music shortly after.
After moving to universal records in 2014. Smeplass released a series of successful singles and extended plays before releasing her first solo album "leave it beautiful" in 2020.
Her stunning looks have also landed her roles in acting, and in 2021 she landed the role of cinderella in the Norwegian remake of the Czechoslovak/East German fairy-tale film Three Wishes for Cinderella.