Located in the far north of the European continent with a modest population, Norway is far from the center of the global stage.
Despite this, several Norwegians have been able to leave their mark in the history books with achievements in exploration, music, writing, and politics.
In this article, we take a look at some of the most prominent Norwegians throughout history and how they were able to claim their spot in the history books.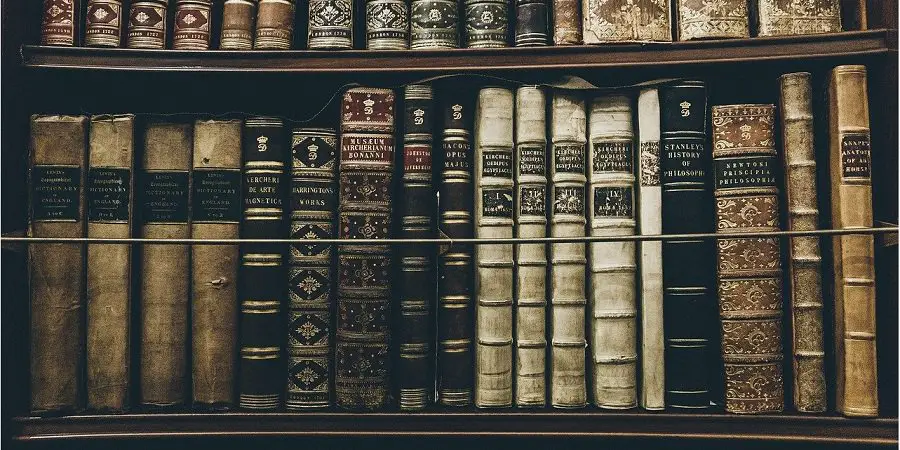 Edvard Grieg
Edvard Grieg is Norway's most famous composer and pianist. He is also regarded as one of the most prominent composers of the romantic era in the 19th century.
He was born in Bergen in 1807 into a musical family. By the age of 15, his talent was recognized by prominent Norwegian violinist Ole Bull, which persuaded his parents to send him to study music at the Leipzig conservatory.
Despite serious health challenges, he graduated and went on to have a successful career spanning several decades from the 1860s to the early 1900s.
His interpretation and development of Norwegian folk music in his compositions brought the music of Norway to international consciousness. It also helped to develop a national identity which was a strong driving force to Norway gainings its independence from Sweden in 1905.
Some of his most famous works include "in the hall of the mountain king" and "Morning mood" composed for Henrik Ibsen's play Peer Gynt.
Henrik Ibsen
Henrik Ibsen is a familiar name for most people interested in playwrights and theatre. He is considered one of the founders of modernism in theatre and one of the most influential playwrights of his time.
Ibsen was born in Skien, and after a stint as an apprentice pharmacist, he moved to Oslo (then Christiania) to pursue a career in playwriting. 
Despite several attempts, he was not allowed to enroll in the university, but this did not deter a young Ibsen. Despite writing several plays while working as a theatre director, they received little acclaim. 
It was not until he wrote the play "Brand" in 1965, 15 years after his first play that he received the critical acclaim he sought. 
This was followed by several influential plays considered to be his best work over the next 30 years, including "Peer Gynt", "Hedda Gabler" "The Dolls House" and "The Wild Duck". 
Ole Gunnar Solskjær
Ole Gunnar Solskjær is perhaps the most famous Norwegian footballer of all time. After enjoying success in the Norwegian league, he was signed by Manchester United in 1996.
Here he made a name for himself as a deadly striker with a cunning ability to close out tight matches, often coming in as a substitute in the later phase parts of the match,
Combined with his non-threatening, youthful appearance, this earned him the nickname "the baby-faced assassin".
His most influential moment came in the 1999 Champions league final (Football/Soccers Superbowl), when he scored the game-winner in overtime against German team Bayern Munich.
After spending 11 years with Manchester United, he retired in 2007 to pursue a career in coaching. After spending time in Manchester's youth academy and several other clubs, he was signed as head coach of Manchester united in 2018.
Leif Eriksson
Lief Eriksson founded the first Viking settlement of what is now called Greenland. He was the son of the famous Viking King, Erik the Red. 
When he sailed to Norway, King Olaf I converted him to Christianity, providing one of the breaking points of the old and new religions of Scandinavia. 
Perhaps most importantly, he is thought to be the first European ever to reach Vinland, what we call North America. However, after only spending one winter there, he returned to Greenland without exploring further. 
There he met with the "Red Indians," according to the Saga of Erik the Red. This was an amicable encounter, with a good trade agreement until some incidents caused problems.
Morten Harket (A-ha)
While A-ha as a band is a trio, Harket has been the frontman and face of the band ever since it was formed in 1982.
The band rose to prominence with the release of its album "hunting high and low" in 1985 which featured the hit singles "Take On Me" and "The Sun Always Shines on T.V.".
The album peaked at number 1 in Norway, number 2 in the UK, and reached number 15 on the US Billboard chart. The band and Harket also earned a Grammy nomination for the best new artist.
While the band continued to release albums that sold well in Norway and Europe, they failed to top or even reach their early success. 
Despite this, their hit "take on me" remains one of the most popular hit songs of the 1980s. Also, Harket has been named a Knight First Class of the Order of St. Olav by King Harald for his services to Norwegian music and his international success.
Knut Hamsun
was a Norwegian writer who is celebrated as one of the most influential and innovative literary stylists of the past hundred years. 
He pioneered a style of psychological literature that influenced several prominent writers, including Ernest Hemingway and Franz Kafka.
Hamsun had a troubled childhood, largely due to being mistreated by his uncle, to whom he had been sent to to help run a post office.
Hamsun would later work several odd jobs and even spent several years in America. This inspired his first novel which was released in 1877. 
Hamsun first received wide acclaim with his 1890 novel Hunger (Sult). This semi-autobiographical work described a young writer's descent into near madness as a result of hunger and poverty.
Hamsun's released what is considered his monumental work, the epic "Growth of the Soil " in 1917 which earned him a Nobel prize in literature in 1920, cementing his legacy as a novelist.
Hamsun's reputation was damaged during the war, as he supported the German war effort. He courted and met with high-ranking Nazi officers, including Adolf Hitler. 
His views on the Germans during the war was serious grief for the Norwegians, and he was even tried and fined after the war. Despite the controversy, Hamsun's stature in Norwegian literature remains.
Magnus Carlsen
Carlsen is one of the best chess grandmasters of all time. He is the current World Chess Champion and ranked as the number 1 chess player in the world. At the age of 30, he only trails Garry Kasparov in time spent as the highest-rated player.
Carlsen showed an aptitude for intellectual challenges at a young age. After developing an interest in chess, he made a name for himself even before graduating high school.
He finished first in the C group of the Corus chess tournament shortly after he turned 13, and earned the title of grandmaster a few months later. At age 15, he won the Norwegian Chess Championship, and at 17.
He reached number one in the FIDE world rankings aged 19, becoming the youngest person ever to do so, and in 2013 Carlsen became World Chess Champion by defeating Viswanathan Anand.
Kygo
Kyrre Gørvell-Dahl, better known by his stage name Kygo, is a Norwegian DJ, songwriter, and record producer.
Kygo started taking piano lessons at the age of six but did not pursue a career in music, opting instead to study business and finance at Heriot-Watt University in Edinburgh.
He did however continue playing piano and making music as a hobby. He gained popularity for creating EDM remixes of popular songs such as "I See Fire" by Ed Sheeran and "Sexual Healing" by Marvin Gaye.
This earned him a record contract and he released his first single "Epsilon" in 2013, followed by "Steal the show" in 2014 which gained international recognition and debuted on several charts worldwide.
Kygo became the first house music producer to perform at an Olympic ceremony in Rio in 2016. In March 2018, Billboard ranked Kygo 3rd on its 2018 ranking of dance musicians titled Billboard Dance 100. In 2018, he was ranked 32 on DJ Mag's Top 100 DJs of the world.
Niels Henrik Abel
While not known among the masses, many mathematicians will know who Abel was. While in High school, Abel garnered interest in mathematics, and his skill was recognised by his teacher.
By the time Abel entered university at the age of 19 he was already the most knowledgeable mathematician in Norway. While in university, Abel started working on the quintic equation in radicals. 
Mathematicians had been looking for a solution to this problem for over 250 years, yet Abel was able to show the first complete proof demonstrating the impossibility of solving these equations.
After this discovery, he was encouraged to work with elliptic functions, a field in which he made many strides. 
After receiving a scholarship to travel abroad to visit and collaborate with mathematicians in Europe, he extracted Tuberculosis. After having to return home due to a lack of funding, he fell ill and died in poverty at the age of 26.
Vidkun Quisling
Vidkun Abraham Lauritz Jonssøn Quisling was a Norwegian military officer and politician. He first made a name for himself as a close collaborator of the explorer Fridtjof Nansen, and through organizing humanitarian relief during the Russian famine of 1921.
After serving as a Norwegian diplomat to the Soviet Union. He returned to Norway in 1929 and served as Minister of Defence representing the Farmers party.
Quisling left the Farmers' Party and founded the fascist Nasjonal Samling in 1933. Although he gained some popularity after his attacks on the political left, his party failed to win any seats in the Norwegian parliament.
In 1940, Nasjonal Samling was still a fringe party. however, when Nazi Germany invaded and conquered Norway the same year he attempted to seize power in a radio broadcasted coup d'état.
Although the coup failed as the Germans refused to support his government. Continuing to court with the Nazis, he was appointed prime minister for the pro-Nazi puppet government in 1945 which governed Norwegian jointly with the German civilian administrator, Josef Terboven.
In 1945 Quisling was put on trial after World War II. He was found guilty of high treason against the Norwegian state and was sentenced to death. He was executed by firing squad at Akershus Fortress, Oslo, on 24 October 1945.
After his death, the term "quisling" became a byword for "collaborator" or "traitor" in several languages, including English. The term is still used today, and the surname has completely disappeared from the record in Norway.